Recently Zara, a Spanish fashion company, unveiled their new logo in preparation for their 2019 collections to be announced.
Zara replaced the previous logo, minimal design with ample space between each letter, with a design that is more controversial.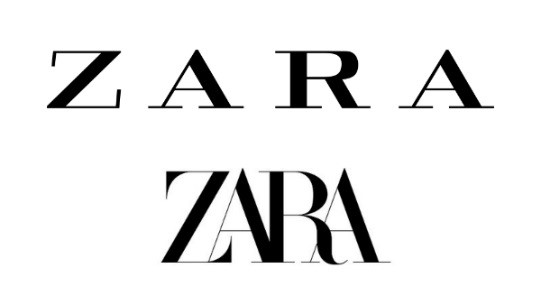 Zara - New Logo
There is a lot of speculation as to why Zara made this move. Some people think that the brand, which was founded in 1975, is trying to establish itself among the iconic fashion houses such as Cartier or Gucci.
Regardless of their motives, Zara has caused quite a stir.
Users on Twitter, including designers such as Erik Spiekermann, are divided.
Some say the logo makes them feel claustrophobic because of the lack of spacing between the letters. Others claim that Zara's attempt at stepping away from the current trend of sans-serif fonts with minimal design, often seen on logos of tech companies, is refreshing.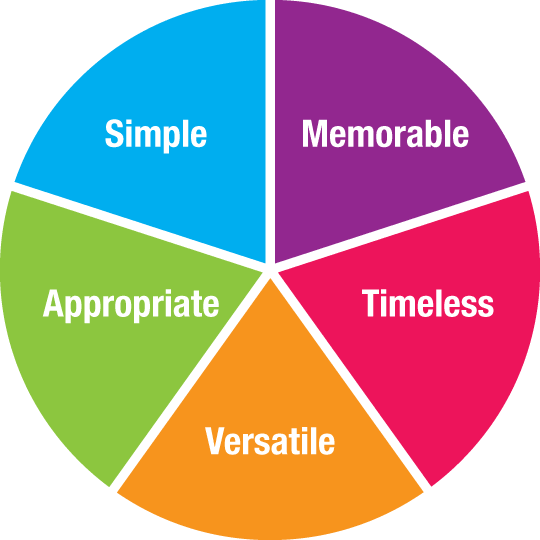 Logo Rules - Simple, Memorable, Timeless, Versatile, and Appropriate
The logo should be Simple, Memorable, Timeless, Versatile, and Appropriate.
A logo is used to identify a brand and reflect who they are.
Objectively, what is considered a "good" logo? An easy way to check if a logo is effective is if it follows 5 principles. Is the logo simple, memorable, timeless, versatile, and appropriate?
The Nike swoosh is a great example of simplicity and memorability.
It is not complicated and can be recognized anywhere, even without the word 'Nike' nearby.
The golden arches from McDonald's are considered timeless because it has survived decades. Even when it has been redesigned, the logo is still well-known around the world.
Versatility is another important factor.
Can the logo be used on shirts, hats, in print, on a vehicle wrap, or on the web? Could the logo's colors be changed and still be recognized?
Finally, the logo should be appropriate for the company or organization.
It would look odd if Time Magazine had a colorful or playful logo like Walt Disney.
Every logo should match the tone of the company and represent them accurately.
A well-designed authentic logo can take a brand very far. All five of these principles don't have to be followed but it is a good starting point if you are considering creating or redesigning a logo.

Appropriate Time Logo

Inappropriate Time Logo
Big Star Branding's amazing design team can help take your logo to the next level.
They will work with you to make your logo more impactful, while also helping you get more bang for your buck.