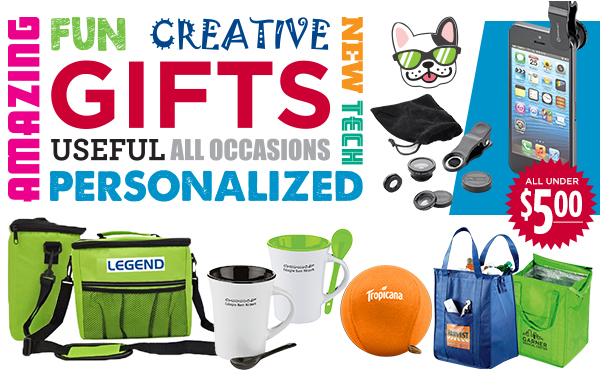 It's time to start planning for the holiday season!
Big Star Branding is the place to order all manner of customized gifts. From high end tech gifts as headphones, wireless chargers, bluetooth speakers, led lamps, usb cables to charming and useful items such as stress relievers, tote bags, and mugs.
We also offer unique, special, and brand expanding items that will help you stay on budget! Please remember that these items are ready to be personalized with your brand.
Here are just some of the items we have and would like to feature in today's blog post for your consideration.
We can put your brand on over a million imprintable products. Let us help you find the products that are right for you!
Give us a call toll free at 888-844-4227 or 210-590-2662 and speak to one of our sales reps. Or look at our selection of promotional products online at BigStarBranding.com for all of your Summer 2019 necessities.
See the world in a whole new way and take your mobile photography to a whole new level!
This clever clip on lens kit includes three interchangeable lenses for a variety of visual effects.
Use the fisheye lens to create a hemispherical effect on your photo, use the wide-angle lens for increased panoramic range (great for group photos or landscapes) or use the macro lens to magnify close-ups.
Mirage 3-In-1 Clip-On Mobile Lens
10 Oz. Two-Tone Ceramic Mug w/Matching Spoon
This 10 Oz. (295 Ml) ceramic mug has a color interior and matching spoon.
It's a great gift item. Use it for everything from hot chocolate with marshmallows to instant soup.
Spoons ship in bulk separately from mugs. The ceramic spoon measures approximately 4.875"l x 1.25"w.
Foam insulated has lead free aluminum lining.
This eco-friendly non-woven insulated 6-pack cooler bag makes an ideal lunch carry all, or bring lunch to school or the office or drinks.
It has insulated thermo lining, a zipper closure, front pocket and a convenient handle strap.
Insulated Cooler Bag
a-Roma™ Ball Scented Stress Ball
High-quality smooth Lycra® covering.
a-Roma™ ball is a patented stress relieving soft stress ball with aromatherapy scent releases relaxing aromatherapy scents when squeezed.
Scent diffuser when squeezed, enhances a feeling of well being and soothes the sensed.
Aromatherapy benefit of particular scent is printed on woven-in label. Vibrant silkscreened graphics, on a selection of bright colors.
This bag has all the right ingredients for a successful promotion!
Measuring 11 1/2 x 15 1/2 with a 9 1/2 gusset, the 80 GSM polypropylene Big Kahuna features 19 long reinforced handles to carry comfortably, a bottom panel insert and aluminum lining insulation that will keep food hot or cold.
Offered in several vibrant colors, a zipper closure and front pocket are also included.
Insulated Polytex Tote W/Zipper